Contact Info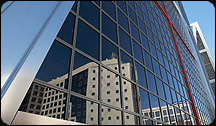 Micronet s.r.o. (L.t.d.)
Mieru 38,
984 01 Lučenec,
Slovak rep.
31608159Company ID:
SK2020465260Tax ID:

+421 905 295 517Telephone:
info(a)micronetsro.skE-mail:
Our Locations
Slovakia & Czech republik
Slovakia is the main location of Micronet's activity. We have employees working in several cities all around Slovakia.
Hungary
It is the main target area of our services. Among the EU member countries Hungary was the first country where we started making contacts with new customers. The majority of assignments come currently from firms based in Hungary.
Austria & Germany
These countries are the recent target areas for expanding our partner relations. The proximity of the countries, the relatively small cultural barrier, common time zone are all favourable conditions for developing a successful cooperation.
Contact Form
Please use the form below to send us a message. All fields are required.
Country Representants
Our Conntry representants team is eager to help you via online chat, email, or telephone.
Slovakia & Czech republik
RNDr. Ladislav FábiánContact:
Mieru 38,Address:
984 01 Lučenec
+421 905 295 517Telephone:
info(a)micronetsro.skE-mail:
Hungary
Kazinczy 9,Address:
1075 Budapest
+36 20 477 37 90Telephone:

Czech republik
Mgr. Norbert FábiánContact:
Bayerova 11,Address:
602 00 Brno
+420 730 927 428Telephone:
info(a)micronetsro.skE-mail:
Austria & Germany
WienAddress:
+43 664 574 3210Telephone: