Join the Micronet Team
Our company has been specialized in design and development of IT-systems. Our main business is design and maintenance of software developed by our company. Besides of our projects we also develop for several foreign partners as subcontractor.
Our colleagues represent the most important capital for the company therefore we choose them very carefully. We also put a great emphasis on their continuous professional training and providing appropriate working environment and friendly atmosphere.
What are the Benefits of Cooperating with Us?
Our Requirements on Staff
We are aware of that people working in our company can get acquainted with the latest technology under the leadership of the best professionals. For those who can perform well in this job there are opening unlimited opportunities. In return for this we would like to invest energy to people who:
Information for Applicants
We will contact and keep in our database only shortlisted applicants. If you would like to be registered in our database of applicants for jobs, please, according to the Law No 428 of 2002 of the Slovak Republic in your motivation letter add the following statement on archiving your personal data:
"I agree that, according to the Law No. 428 of 2002 of the Slovak Republic all my personal data sent to you could be scanned, copied or stored in other form in the IT-system of Micronet Ltd. in extent and manner required for the processing of these data. Further I state that all data provided by me are true."
Job Vacancies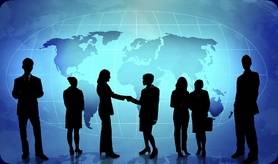 Our company is seeking applicants to the following positions. (clicking on the link the full description of each position in Slovak language will appear):
If you are interested in any of our job vacancies, please send us a motivation letter along with a structured professional CV in English in ".doc" or ".rtf" format to the e-mail address of the contact person listed in the description. In the subject field of the e-mail state the name of the position you are applying for.