Welcome to Micronet!
Micronet Ltd. is a Slovakia-based company designing a developing IT-systems and providing related services. Our aim is to provide high quality, fast and cost effective services. Our company works with small task oriented and dynamic teams focusing on hundred percent satisfactions of our customers.
History of the company
Development of hospital IT-systems. Our first business opportunities in Slovakia after the "velvet revolution" in 1989.
Micronet Ltd. was established in 1994. Its ancestor Soft-Syst had been designing and developing laboratory IT-systems since 1989. Later Micronet Ltd. was established with the aim to improve the quality and broaden the services provided by the staff of Soft-Syst.

Thanks to the wide ranging experiences of our staff in this field and our good relations with the world's leading hardware producers and distributors our company has established itself and took a leading position in this market segment. We have built turn-key laboratory information systems in nearly half of all hospitals in Slovakia.
The main points of our company's philosophy are the following:
We take full responsibility for the reliable operation of products delivered by our company. We select and test carefully every component of our IT-system what enables high performance and reliable operation of the developed IT-systems.
Expanding our activities across the border
Slovakia's joining the European Union facilitated for us to provide IT-services towards the other countries of the EU. In 2005 first we expanded our activity towards the Budapest-based Euro-Phoenix one of the biggest financial consulting companies in Central Europe. Reorganizing their IT-system enabled putting their offices and branches from Washington to Istanbul to a much more effective platform.
Outsourcing
2006 was another milestone in the history of our company. Besides the products developed by our company we offer our knowledge to other well established IT- companies with bigger capacity on the IT-industry market. Combining high professional skills of our staff and cost effectiveness of our company with our partner's thorough knowledge of market and effective marketing activities we succeeded in creating a mutually advantageous form of cooperation for both parties. By now this segment has developed to be one of the leading businesses of our company.
New Technologies
Our company puts great emphasis to introducing up-to-date technologies. This is one cornerstone of our success.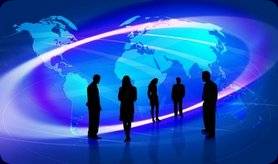 We enhance competitiveness of our company by following the latest developments, having regular trainings and employing young, ambitious people.